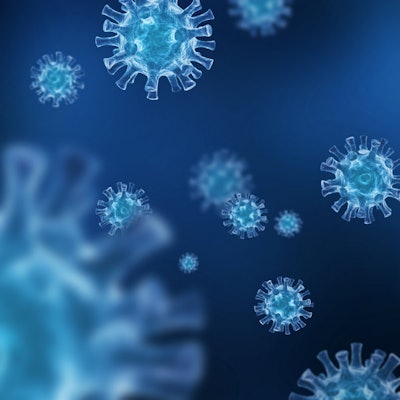 The U.S. Food and Drug Administration (FDA) has identified the DTPM COVID-19 reverse transcription polymerase chain reaction (RT-PCR) Test by Tide Laboratories as a test with "reduced ability to detect the SARS-CoV-2 omicron variant," in a statement released on December 6 by the agency.
The DTPM COVID-19 test, a single target test, is expected to fail to detect the omicron variant, resulting in false-negative results in patients with the variant, according to the FDA. The agency noted that because the test covers a portion of the N gene of the virus, it may fail to detect the omicron variant because of a nine-nucleotide deletion in the N gene, spanning positions 28370-28362.
The FDA provided a list of laboratories on its website that may be using the test.
The agency also released the names of other molecular tests whose performance maybe impacted by other coronavirus variants. These tests include the following:
The Accula SARS-CoV-2 Test (Mesa Biotech Inc.)
The Linea COVID-19 Assay Kit (Applied DNA Sciences, Inc.)
The TaqPath COVID-19 Combo Kit (Thermo Fisher Scientific)
Xpert Xpress SARS-CoV-2, Xpert Xpress SARS-CoV-2 DoD, Xpert Omni SARS-CoV-2 (Cepheid)