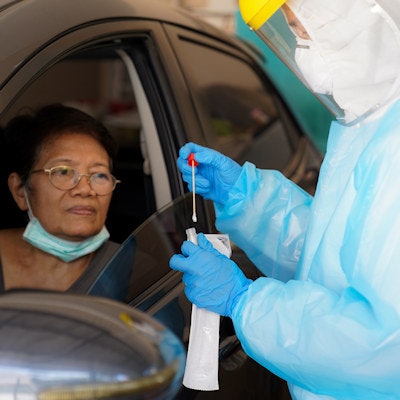 A team of researchers has developed a new streamlined protocol for polymerase chain reaction (PCR) coronavirus testing called SwabExpress. The protocol can increase the testing capacity of clinical labs without sacrificing accuracy, according to a study published July 21 in the American Association for Clinical Chemistry (AACC) journal Clinical Chemistry.
Global COVID-19 cases are increasing due to the highly transmissible delta coronavirus variant. In the U.S. alone, cases have surged 145% in the past two weeks. The rise in infections and a lag in vaccination efforts -- both in the U.S. and abroad -- mean that PCR coronavirus tests will play a central role in managing the pandemic for the foreseeable future.
To help labs keep up with rising test demands and to head off a repeat of the supply shortages that occurred during the pandemic, the team, led by Lea Starita, PhD, and Christina Lockwood, PhD, developed SwabExpress to circumvent the need for viral media or extraction reagents. It also uses less-invasive anterior nasal dry swabs instead of nasopharyngeal swabs.
Unlike other extraction-free methods for nasal swabs that have been developed, SwabExpress demonstrated a sensitivity of 100% and a specificity of 99.4% when compared side by side with a traditional PCR protocol.