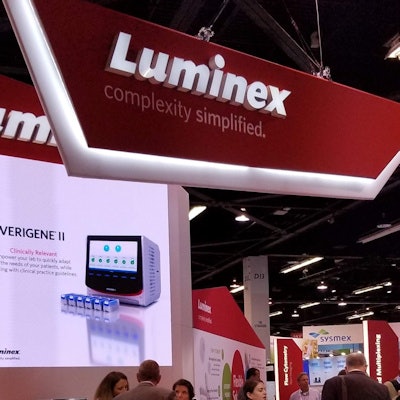 Luminex has secured an emergency use authorization (EUA) from the U.S. Food and Drug Administration for a COVID-19 antibody test.
The test -- xMap SARS-CoV-2 Multi-Antigen immunoglobulin G (IgG) Assay -- is used with the company's xMap platform for serologic testing. It identifies antibodies against three antigens and produces results in under three hours, according to the firm.
This is the third COVID-19 test from the company to get an EUA, the firm noted.