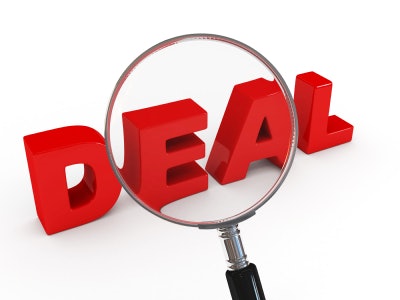 The U.S. Department of Health and Human Services (HHS) has ordered 2,000 Veritor Plus systems and 750,000 SARS-CoV-2 antigen test kits from Becton Dickinson (BD), with distribution set to start next week, according to the company.
Members of the White House Coronavirus Task Force have repeatedly cited the potential for rapid antigen testing to help meet demand for COVID-19 diagnostics during the pandemic. This type of test could be particularly useful in settings such as long-term care facilities and potentially in schools.
The HHS this week announced plans to distribute point-of-care antigen tests to 2,000 nursing homes and other long-term care facilities located in hotspot geographic areas.
BD's Veritor system for rapid detection of SARS-CoV-2 received an emergency use authorization from the U.S. Food and Drug Administration on July 6. This was the agency's second clearance of a rapid antigen test, following Quidel's Sofia 2 SARS antigen point-of-care test in May.
BD's press statement about the deal included a quote from White House COVID-19 testing coordinator Admiral Dr. Brett Giroir, who said that point-of-care products will "significantly expand testing in distributed locations for the benefit of all Americans."