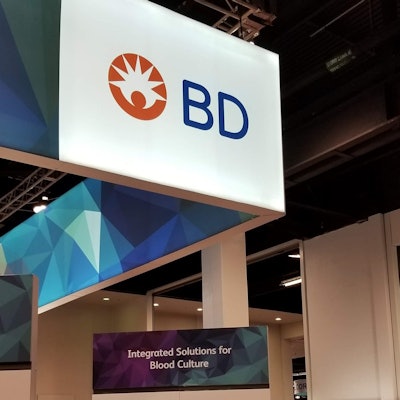 Becton Dickinson (BD) has received an emergency use authorization (EUA) from the U.S. Food and Drug Administration (FDA) for a rapid point-of-care antigen test that detects SARS-CoV-2 in 15 minutes.
The BD Veritor Plus System for Rapid Detection of SARS-CoV-2 Assay can be performed with the company's Veritor system, of which more than 25,000 BD are already in use across the U.S., according to the firm. The company will begin shipping the test this week and plans to produce two million tests per week by the end of September.
This is the second antigen test cleared by the FDA. The agency granted an EUA to Quidel's Sofia 2 SARS antigen point-of-care test in May. In a statement about the latest clearance, the agency said that the authorization reflects a partnership between the federal government, private sector, and academia.
"Antigen tests play an important role in the overall response against COVID-19, including as a point-of-care test that can potentially scale up to test millions of Americans quickly," FDA Commissioner Dr. Stephen Hahn said.