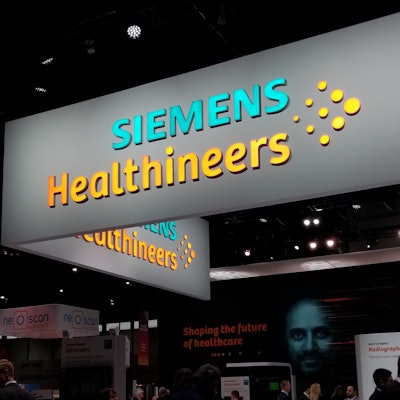 Siemens Healthineers has received an emergency use authorization (EUA) from the U.S. Food and Drug Administration (FDA) for its test to identify SARS-CoV-2 immunoglobulin M (IgM) and immunoglobulin G (IgG) antibodies in blood samples.
Siemens' SARS-CoV-2 Total (COV2T) test has shown 100% sensitivity and 99.8% specificity in identifying the virus' antibodies, according to the firm. It is available for the company's high-throughput Atellica IM analyzers and can process up to 440 tests per hour, reporting results in as little as 10 minutes, according to the company. The test is also available for Siemens' Advia Centaur XP and XPT analyzers, which can test up to 240 samples per hour.
The company recently announced that it was shipping the total antibody test globally, ahead of securing the EUA.