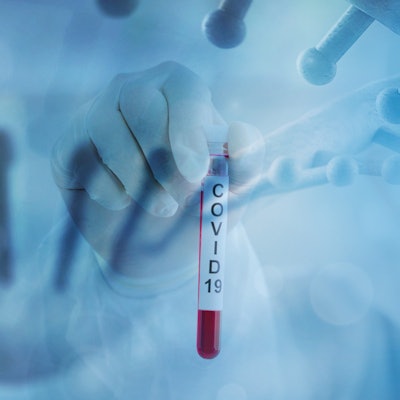 Abbott has published data showing that its SARS-CoV-2 antibody blood test has 100% sensitivity and 99.9% specificity for detecting immunoglobulin G (IgG) in patients who had COVID-19 symptoms in a study published May 7 in the Journal of Clinical Microbiology.
Researchers at the University of Washington School of Medicine tested 1,020 patients and found that the SARS-CoV-2 IgG lab-based serology blood test had the ability to exclude 99.9% of false positives and 100% false negatives in patients 17 days or more after symptoms began. The tests were run on 689 serum samples from 125 polymerase chain reaction (PCR)-confirmed COVID-19 cases.
Abbott's test, which runs on its Architect platform, was launched in April and the company says it has already shipped more than 10 million to hospital systems and reference labs globally.
Large-scale antibody testing results may help provide new insights into the virus, including prevalence at local, state, or nationwide levels, though there have been concerns about accuracy and demand for publication of validation data.