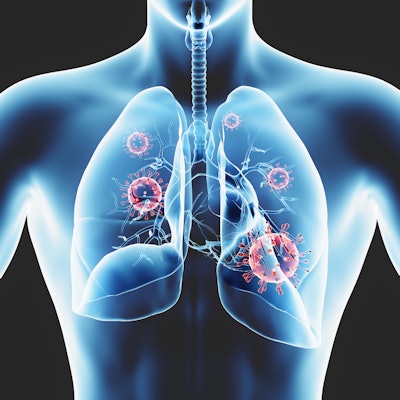 LabCorp is expanding access to its serological tests for SARS-CoV-2 to more hospitals and healthcare organizations.
The serological tests for SARS-CoV-2 are designed for people who may have had COVID-19 symptoms, but are no longer symptomatic. The tests determine the presence of antibodies to the virus and can help to identify individuals who have been exposed. Understanding if an individual has developed antibodies and a potential immune response can be useful in assessing the ability for hospital staff to care for patients.
The company's COVID-19 serological tests will complement existing molecular tests for COVID-19 that currently are available nationwide to healthcare providers and workers and emergency responders. LabCorp's Pixel at-home self-collection test kit for nasal samples was just cleared for use by the U.S. Food and Drug Administration and is being rolled out to health professionals first, followed by consumers.
LabCorp also plans to work with hospitals where it provides laboratory management and technical support services to establish serological testing in their on-site laboratories. As of next week, physicians can direct asymptomatic patients to LabCorp's approximately 2,000 patient service centers for specimen collection for SARS-CoV-2 immunoglobulin G (IgG) testing. In addition, collection for all three SARS-CoV-2 antibody tests will be available to be performed by LabCorp's nearly 6,000 phlebotomists located in physician offices and healthcare facilities nationwide.