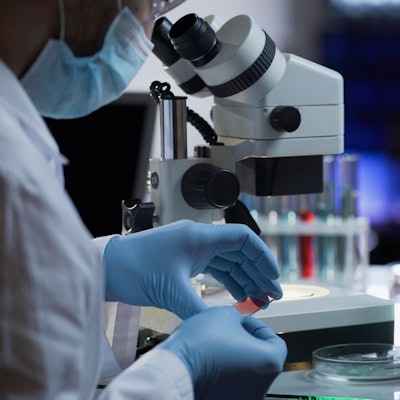 Bio-Rad Laboratories has begun shipping its SARS-CoV-2 Total Ab blood-based immunoassay kit.
The kit tests for immunoglobulin G, immunoglobulin M, and immunoglobulin A (IgG, IgM, and IgA) antibodies to SARS-CoV-2, the virus that causes COVID-19. In clinical evaluation, the SARS-CoV-2 Total Ab kit produced more than 99% diagnostic specificity and 98% diagnostic sensitivity, according to the firm. In addition, it yielded 100% specificity during cross-reactivity testing, showing no reactivity against other interfering specimens such as non-CoV-2 coronaviruses, Bio-Rad said.
The firm has applied for emergency use authorization (EUA) by the U.S. Food and Drug Administration (FDA) and the company says that the test has also met the CE Mark requirement in Europe.