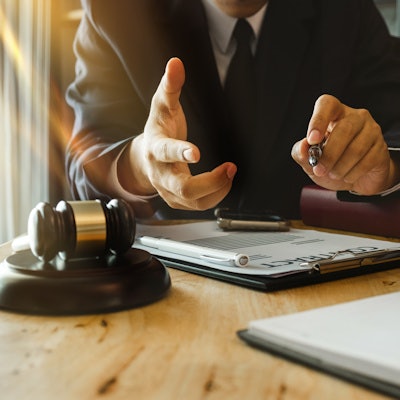 A company that holds a number of patents purchased from disgraced diagnostics developer Theranos is drawing criticism for a patent infringement lawsuit it has filed against BioMérieux -- a suit that some confused with coronavirus technology.
News reports this week initially accused Labrador Diagnostics of trying to profit on the coronavirus crisis by filing the lawsuit. But the firm pointed out that its litigation against BioMérieux has nothing to do with intellectual property (IP) specifically related to SARS-CoV-2 diagnostics.
Labrador Diagnostics is owned by investment firm Fortress Investment Group, which in 2018 purchased patents once held by Theranos, the Silicon Valley diagnostics firm that collapsed under fraud accusations that year. News reports describe Labrador as a patent holding company, rather than a developer of its own diagnostics technology.
In an effort to protect its patent IP, Labrador filed a lawsuit against BioMérieux on March 9, an action that may have escaped notice if BioMérieux hadn't two days later announced that it was launching three new diagnostic tests to detect SARS-CoV-2, which causes the COVID-19 respiratory disease.
Internet pundits immediately conflated the two developments, accusing Labrador of being a "patent troll" that was "tone deaf" to the public health crisis by filing litigation to prevent the market introduction of a diagnostic test for COVID-19.
Labrador quickly issued a statement announcing that it was granting royalty-free licenses "to third parties to use its patented diagnostics technology for use in tests directed to COVID-19." Labrador said that when it learned of the BioMérieux COVID-19 announcement, it offered the company a royalty-free license.
"Labrador wants to make clear that the lawsuit was not directed to testing for COVID-19. The lawsuit focuses on activities over the past six years that are not in any way related to COVID-19 testing," the company said in a press statement.