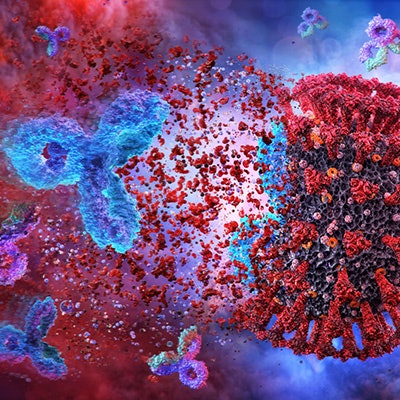 Autonomous Medical Devices (AMDI) announced a poster presentation at this week's 28th American Association for Clinical Chemistry (AACC) International CPOCT Symposium in Montreal.
The research shows that its Autolab-20 and Q-NAb point-of-care test can quantitate -- in less than 20 minutes -- the levels of neutralizing antibodies against all known strains of SARS-CoV-2, according to the company.
Furthermore, the test results are highly correlated with neutralization as measured by a live virus assay, AMDI said.
Currently, live virus testing in a BSL-3 laboratory is required to measure neutralizing antibody response to COVID-19 vaccines. As a result, the ability to routinely measure quantitative neutralization activity in a sample has important research utility and may be important in patient management, said AMDI CEO David Okrongly in a statement.
The firm said that it's planning to launch the Q-NAb test as a research use-only test in 2023 as it gathers additional information needed to seek authorization of the test as a diagnostic product.