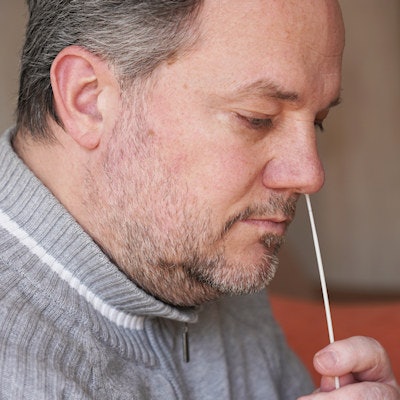 Cue Health announced on Wednesday it has partnered with Fresenius Kidney Care to provide immunocompromised patients and their clinical care teams with COVID-19 self-tests.
Fresenius plans on using the Cue Health Monitoring System and the Cue COVID-19 test in two states and three territories -- Hawaii, Alaska, Puerto Rico, Guam, and Saipan -- to screen employees and provide early testing for vulnerable patients.
"This collaboration with Cue will help us provide patients with greater access to high-quality timely diagnosis and care in our effort to improve health outcomes while lowering costs," Ines Dahne-Steuber, president of Spectra Laboratories, a Fresenius Medical Care company, said in a statement.
Cue's test, which may be performed either at a center or at home, uses molecular nucleic acid amplification technology (NAAT) to gather and send results to a mobile device. It can be used on adults and children ages two years and older. Additionally, it can detect SARS-CoV-2 and its variants, including Omicron, BA.4, and BA.5.