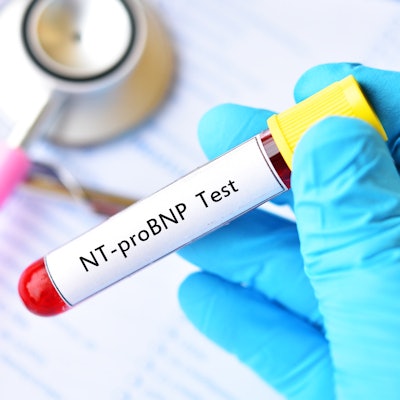 Ortho Clinical Diagnostics' Vitros N-terminal pro b-type natriuretic peptide (NT-proBNP) assay for diagnosing and assessing risk for cardiovascular events, such as myocardial infarction, in patients with acute coronary syndrome and heart failure has received the CE Mark in the European Union.
The test is helpful for use in patients eligible to take the new heart failure combination drug sacubitril/valsartan (Entresto, Novartis) and other neprilysin inhibitors. The product may be used on Ortho's Vitros XT 7600 and Vitros ECi/ECiQ immunodiagnostic systems.
Approval was supported by validation data for three age-dependent rule-in cutoffs and one age-independent rule-out cutoff, the company said in a statement. Ortho also recently launched the Vitros high-sensitivity troponin I assay for detecting signs of heart attack.