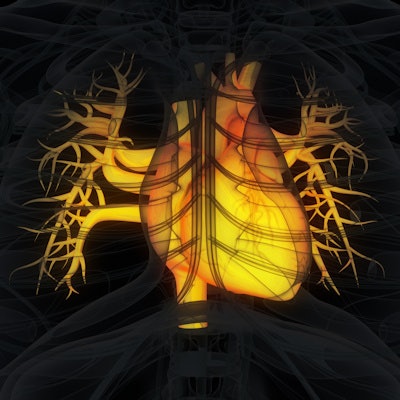 Simultaneously testing 25 biomarkers including the commonly measured B-type natriuretic peptide (BNP) using a small amount of blood looks promising for diagnosing heart failure, according to a study presented on June 4 at the British Cardiovascular Society (BCS) annual conference in Manchester.
Combined testing with mass spectrometry-based multiple reaction monitoring (MRM) assays for nine known proteins and 16 novel biomarkers was better than measurement of BNP alone in the study of 400 samples from patients with and without heart failure. The full biomarker panel correctly predicted heart failure in blinded patient samples, with an accuracy of approximately 82%, reported Dr. Claire Tonry from Queen's University Belfast and colleagues.
Testing for elevated BNP is standard but not very precise because the marker could be elevated for reasons other than heart failure, including obesity, age, and medication use. The researchers are now looking to validate their findings by testing additional samples from hospitals in the U.S., the U.K., Ireland, France, and Greece.