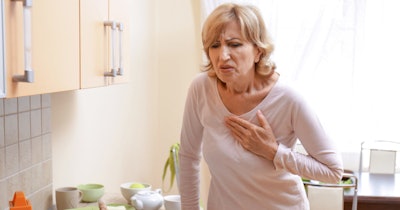 Cardiosense said on Thursday that it has raised $15.1 million in a Series A financing to support team expansion, accelerate product development, and fund an expansive heart failure study.
The Chicago-based digital health company is leveraging artificial intelligence (AI) and multisensor devices to develop tools that enable the early detection of cardiovascular disease.
Broadview Ventures and Hatteras Venture Partners co-led the Series A round, with participation from Laerdal Million Lives Fund, OSF Ventures, UnityPoint Health Ventures, and Portal Innovations.
"Recent data has underscored both the need and potential impact of actionable patient monitoring solutions, and this capital allows us to accelerate the clinical development of our platform," Amit Gupta, Cardiosense cofounder and CEO, said in a statement.
Cardiosense said that its founding team has been developing the underlying technologies for its platform for more than a decade. The company will pursue regulatory clearance for its clinical-grade, multiparameter wearable device, CardioTag, next year. It is also building an AI platform that analyzes raw physiological signals to develop digital biomarkers to identify at-risk patients and enable guided, personalized therapy.
The company said its first clinical application focuses on improving the management of congestive heart failure (CHF), a condition that affects more than six million people in the U.S.
Earlier this year, Cardiosense was awarded U.S. Food and Drug Administration (FDA) Breakthrough Device Designation for its early heart failure detection algorithm. The company plans to launch a nationwide clinical study in 2023 to further refine and validate the algorithm over a diverse population of CHF patients.