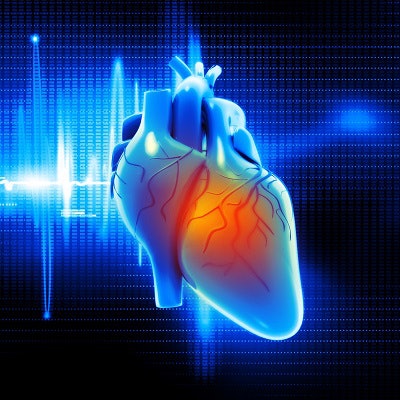 Researchers made a strong call for genetic screening for heterozygous familial hypercholesterolemia at the European Society of Cardiology (ESC) and World Congress of Cardiology (WCC) joint annual meeting on September 1.
Screening involves testing for a high level of low-density lipoprotein cholesterol (LDL-C) and identifying a history of early personal and/or familial heart disease. The diagnosis can be confirmed with a genetic test that is widely available in Europe, the ESC noted in a statement about the research at the meeting, held jointly with the World Heart Federation's WCC from August 31 to September 4 in Paris.
The researchers analyzed data from a French database of 11,624 patients hospitalized for a heart attack between 2011 and 2017 -- the Observatoire des Infarctus de Côte d'Or (RICO) survey; 2.1% of this group had familial hypercholesterolemia. Those with the condition tended to be younger and have more severe cardiovascular disease.
The researchers identified a "dramatic underuse of drugs to reduce cholesterol levels," said senior author and professor Marianne Zeller, PhD, from the University of Burgundy Franche-Comté, in the ESC statement. Only about half of those studied were receiving chronic treatment with statins and only 8% were taking ezetimibe (Zetia, Merck), a drug commonly used as an add-on treatment when statins are not well-tolerated or do not result in the desired levels of LDL-C.
Inhibitors of proprotein convertase subtilisin/kexin type 9 (PCSK9) are now available and offer robust lowering of LDL, which could be helpful for patients with familial hypercholesterolemia, particularly the homozygous form, which is rarer and associated with extremely high LDL. But due to the high cost at the time of initial launch, this class of drugs has had a tough time making inroads.
Zeller and colleagues noted that patients with familial hypercholesterolemia appeared to be unaware of their genetic condition, and they suggested screening patients at the time of hospitalization for a heart attack.
2 sets of guidelines released
In separate news, the ESC has published guidelines for dyslipidemia and diabetes management, both in the European Heart Journal on August 31 (dyslipidemia: Mach et al; diabetes: Cosentino et al) and on its website. The ESC is advising that LDL-C should be lowered as much as possible to prevent heart disease.
"There is no lower limit of LDL cholesterol that is known to be unsafe. The guidelines aim to ensure that the available drugs (statins, ezetimibe, PCSK9 inhibitors) are used as effectively as possible to lower levels in those most at risk," the ESC said in a statement. "It is recommended that such patients should achieve both a target LDL cholesterol level and a minimum 50% relative reduction."
The updated guidelines, published jointly with the European Atherosclerosis Society, advise intensive LDL-lowering for people with heart disease, familial hypercholesterolemia, and diabetes and severe kidney disease, as well as for primary and secondary prevention of cardiovascular events, the ESC noted.
The guidelines on diabetes, published jointly with the European Society for the Study of Diabetes, recommend that hemoglobin A1c should be tightly controlled so it is 7% or less.
"Structured self-monitoring of blood glucose and continuous glucose monitoring are valuable tools to improve [glycemic] control," the guidelines advise. "Electronic ambulatory glucose has been shown to reduce the time spent in [hypoglycemia] and to increase the time when glucose is within the recommended range."