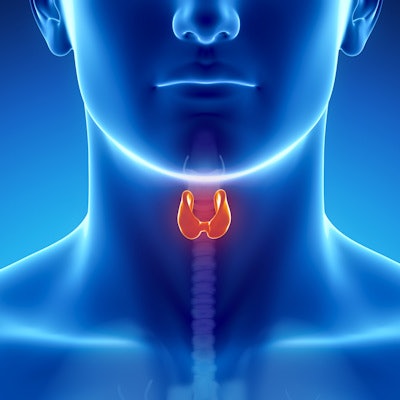 Bayer and Veracyte are planning to work together on the genetic testing of patients with metastatic thyroid cancer. They will target patients whose disease is radioactive iodine refractory and who may be candidates for therapies targeted at particular mutations.
Per the partnership, thyroid cancer patients will undergo whole-transcriptome sequencing testing with Veracyte's Afirma Xpression Atlas (XA) for underlying mutations, including NTRK gene fusions. The testing identifies 905 DNA variants and 235 RNA fusions in 593 genes on fine needle aspirates taken from thyroid nodules or lymph nodes, the companies explained in a statement.
Patients will be provided with testing free of charge, according to Veracyte and Bayer.