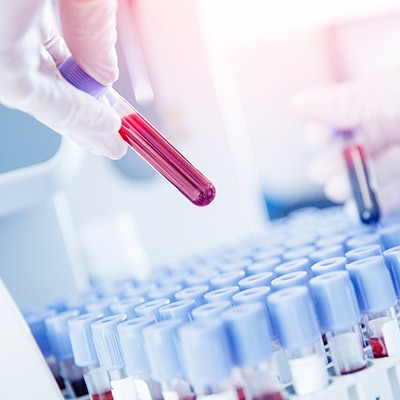 At the ESMO Congress 2022 this week in Paris, multicancer early detection (MCED) blood testing, which has garnered growing acceptance across healthcare in the past year, has received a boost to its validity by way of new data that supports its accuracy.
One of the latest studies reported at ESMO showed that an MCED test could detect a cancer signal in 1.4% of 6,621 people ages 50 years and over who were not known to have cancer, and that cancer was later confirmed in 38% of those who received a positive MCED test.
The study is part of the PATHFINDER studies, supported by Grail, in which results from MCED cancer tests are returned to investigators, and individuals for whom a signal is detected undergo further diagnostic testing.
According to its authors, the study marks the first prospective investigation to show that an MCED test can detect cancer in patients with undiagnosed cancer; previous studies used tests for patients already known to have cancer.
Of the nearly 6,300 people who were cancer free, 99.1% received a negative test result. Among those with a positive test result, the time to achieve diagnostic resolution (i.e., to find cancer or conclude that there was no evidence of malignancy requiring further investigation) was a median of 79 days. Diagnostic resolution was achieved within three months for 73% of the participants with a positive screening test result.
"The results are an important first step for early cancer detection tests because they showed a good detection rate for people who had cancer and an excellent specificity rate for those who did not have cancer," explained study senior author Deb Schrag, Memorial Sloan Kettering Cancer Center, New York. "In people with a positive test, it took less than two months to confirm the diagnosis if they had cancer and it took a bit longer if they did not have cancer, primarily because physicians opted to perform imaging studies and then repeat them a second time several months later to investigate the possibility of a cancer diagnosis."
One of the key findings of this latest research, according to Schrag, was that few participants in the study received a false-positive result and then had to endure multiple invasive procedures, such as biopsies and endoscopies. Schrag believes that the latest study findings should allay fears that MCED tests could cause harm by generating unnecessary procedures in people who are cancer-free.
However, Schrag tempered expectations of MCED tests by stressing that standard screening tests for tumors should continue being used for cancer detection, such as in breast and colorectal cancer.
Nonetheless, with increasing refinement and validation, Schrag sees MCED tests as important tools for certain cancers, such as pancreatic, small bowel, and stomach cancer, where there are currently no screening options.
This hopeful future is based on new MCED tests in development that can detect a common cancer signal from over 50 different types of cancer and predict where the signal has come from in the body.
"This study indicates that hope is on the horizon for detecting cancers that are currently unscreenable, but of course much more work is needed, and, with experience and larger samples, these assays will improve," said Schrag.