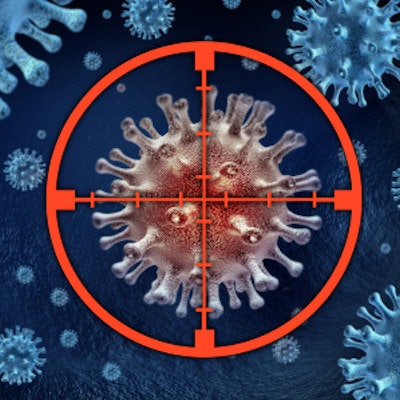 Thermo Fisher Scientific has signed an agreement to develop its Oncomine Dx for use as a companion test with Lilly's LOXO-292 drug in non-small cell lung cancer (NSCLC) and thyroid cancer.
LOXO-292 is an investigational drug in phase I/II development for cancers with rearranged during transfection (RET) alterations. An estimated 2% of non-small cell lung cancers and 60% of medullary thyroid cancers have RET alterations.
The Oncomine Dx next-generation sequencing test received premarket approval (PMA) from the U.S. Food and Drug Administration (FDA) in June 2017. It was approved for use in screening for biomarkers associated with three NSCLC treatment regimens: the BRAF/MEK-targeted combination of dabrafenib and trametinib (Tafinlar/Mekinist), the ALK inhibitor crizotinib (Xalkori), and the EGFR inhibitor gefitinib (Iressa).
Per the deal with Lilly, Thermo Fisher will submit a supplemental PMA application to the FDA covering use of the test to screen for RET alterations, and it will retain commercialization rights for the assay in the U.S. and all other global markets.
Lilly reported strong data for LOXO-292, also known as selpercatinib, in heavily pretreated patients with RET fusion-positive non-small cell lung cancer in the LIBRETTO-001 study. The objective response rate in the study was 68%, the company noted on September 9 at the World Conference on Lung Cancer in Barcelona, Spain. Lilly said it plans to file a new drug application in the U.S. later this year.