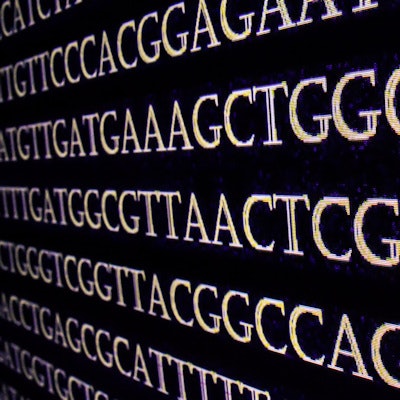 Foundation Medicine said it will present 14 abstracts at the 2022 European Society for Medical Oncology (ESMO) Congress that show how genomic profiling can advance cancer care.
At the congress, which is being held in Paris September 9-13, Foundation Medicine will highlight the following:
Two studies used Foundation Medicine's homologous recombination deficiency signature (HRDsig) to explore whether this biomarker is associated with Folfirinox benefit in patients with metastatic pancreatic cancer via the Flatiron Health-Foundation Medicine Clinico-Genomic Database (CGDB), and to understand the prevalence of HRDsig positivity in non-small cell lung cancer using FoundationOne CDx.
A real-world analysis of 447 men in the CGDB with de novo metastatic prostate cancer treated in standard of care settings found that the subgroup with SPOP mutations had much more favorable time to castration resistance and overall survival if treated with second-generation hormonal agents versus docetaxel.
Foundation Medicine's tissue-based comprehensive genomic profiling (CGP) test found that SPOP mutations occur in a moderate number of Clinically Advanced Prostate Cancer (CAPC) cases and are associated with lower frequencies of TMPRSS2: ERG fusions, AR amplifications, cell cycle genomic alterations (GA), and MTOR pathway GA and higher frequencies of immunotherapy drug efficacy biomarkers including microsatellite instability-high (MSI-H), tumor mutational burden high (TMB-H), and PD-L1 status.
A large-scale analysis of lung cancer cases, sequenced using FoundationOne CDx, to identify genomic alterations associated with loco-regional lesions, extracranial metastases and brain metastases to determine their functional roles and downstream pathways, providing a foundation for the development of RICTOR-targeted therapeutic strategies for the treatment and/or prevention of lung cancer brain metastases.
A characterization of the genomic landscapes f TMB-H versus TMB-low (TMB-L) in patients with intrahepatic cholangiocarcinomas (iCCA) using FoundationOne CDx, with the findings supporting the clinical development of immunotherapy approaches for the treatment of TMB-H iCCA patients.