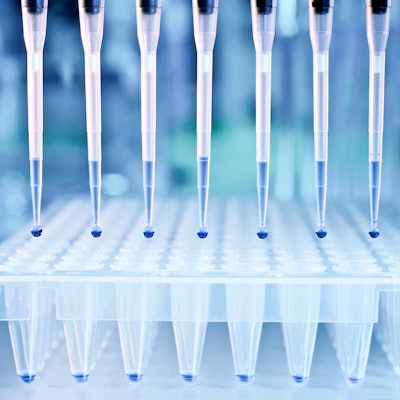 Qiagen and molecular diagnostics company NuProbe have entered into an agreement to develop noninvasive liquid biopsy tests for cancer diagnosis using next-generation sequencing (NGS) technology.
The companies plan to integrate NuProbe's blocker displacement amplification technology with Qiagen's single primer extension technology to analyze DNA mutations with very low variant allele fractions and support noninvasive cancer genomic profiling. They also aim to develop NGS liquid biopsy oncology panels capable of achieving limit-of-detection standards more cost-effectively than other existing technologies.
In other news, NuProbe said it recently registered five molecular diagnostic products for the CE Mark, including its liquid biopsy mutation detection kits for non-small cell lung cancer and for melanoma and thyroid cancer.