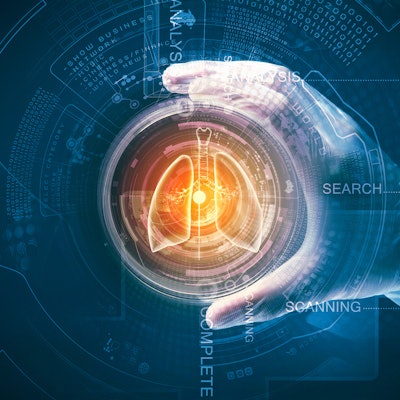 Prospective data showing that Inivata's commercially available InVisionFirst-Lung liquid biopsy panel test has similar value as tissue profiling in previously untreated advanced lung cancer were published in JCO Precision Oncology on April 25.
The ability of the test of circulating tumor DNA (ctDNA) to detect genetic mutations was evaluated in 264 patients with nonsquamous non-small cell lung cancer (NSCLC) in two multicenter studies. Results were published by Dr. Michael Pritchett and colleagues in the journal on April 25, following their presentation at the World Conference on Lung Cancer in September 2018.
Liquid biopsies present an alternative when tissue is not available for genetic testing. In the studies just published, tissue was available and could be tested in 178 of the trial participants and compared with blood test results. Across the entire panel of genes tested, the blood test's sensitivity was 70.6%.
The researchers evaluated the ability of tissue versus blood tests for detecting eight genetic alterations -- for example, ALK and EGFR -- that commonly influence the management of patients with advanced NSCLC. The sensitivity of the InVisionFirst-Lung test for these common alterations was 73.9% and the specificity was 99.8%, with a positive predictive value of 97.8% and negative predictive value of 97.1%.
The most common genetic alterations detected in the studies were TP53, which was present in 47% of patients, and KRAS, in 32%. The liquid biopsy test enabled detection of 26% more alterations that could be acted upon compared with tissue testing, the researchers reported.
"More comprehensive testing with InVisionFirst-Lung could lead to more accurate patient stratification and potentially to improved outcomes based on more personalized therapy," Inivata said in a statement about the publication of the data.