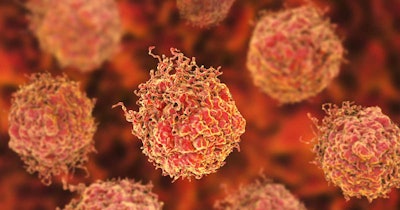 Bio-Techne on Thursday announced that its Exosome Diagnostics business has reported interim results from an ongoing study aimed at evaluating the clinical utility of the ExoDx Prostate Test over a five-year period.
The study results were published Tuesday in Prostate Cancer and Prostatic Diseases. In the prospective, randomized study, researchers are assessing the clinical outcomes of 1,049 men ages 50 and over who have prostate specific antigen (PSA) in the gray zone of uncertain prostate cancer risk.
The results show that patients who had been initially identified as low risk through the ExoDx Prostate Test received fewer biopsies, had significantly longer times until their first biopsy, and were significantly less likely to be diagnosed later with high-grade prostate cancer, Bio-Techne noted.
Furthermore, while biopsies performed over the 2.5 years of the ongoing study period found additional cancer in both the ExoDx Prostate Test and the standard-of-care study arms, the ExoDx Prostate Test arm found more high-grade prostate cancer than the standard-of-care arm.
The ExoDx Prostate Test was designed to distinguish patients with a likelihood of low-grade prostate cancer from those with a likelihood of high-grade prostate cancer. The test analyzes key molecular information from exosomes -- vesicles containing full genomic material that are released from cells -- to assist physicians in determining if a biopsy is appropriate for patients with uncertain PSA results.
"As a noninvasive test independent of clinical standard of care datapoints, [ExoDx Prostate] can be used safely and easily as a tool for men to potentially avoid the risks of an invasive biopsy procedure without compromising their health," Johan Skog, chief scientific officer and vice president at Exosome Diagnostics and senior author of the paper, said in a statement.