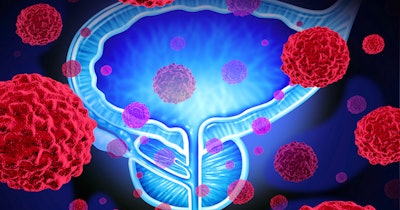 Oxford BioDynamics on Monday announced the publication of results for its Prostate Screening EpiSwitch (PSE) blood test showing its high negative and positive predictive accuracy.
The results from the multidisciplinary PROSTAGRAM study, published in Cancers, show that the PSE test had a 92% positive and 94% negative predictive value and an accuracy of 94%.
The PROSTAGRAM study was undertaken as a collaboration between Oxford BioDynamics, Imperial College London, University of East Anglia, and Imperial College National Health Service (NHS) Trust.
Researchers used blood samples from 147 men to run the standard prostate-specific antigen (PSA) test and the EpiSwitch prostate cancer genomics classifier in combination, resulting in the Prostate Screening EpiSwitch (PSE) blood test.
The standard PSA test alone, while widely available, is considered insufficiently accurate by the NHS. As a result of the inadequacy of currently available screening methods, many patients receive referrals for MRI and biopsy, both of which are expensive, and in the case of biopsy, invasive. The accessibility and accuracy of the PSE blood test would help clinicians avoid these procedures in seeking accurate diagnoses for at-risk patients.
"When tested in the context of screening a population at risk, the EpiSwitch PSE test yields a rapid and minimally invasive prostate cancer diagnosis with impressive performance, which suggests a real benefit for both diagnostic and screening purposes," first author Dmitry Pchejetski, head of the Tumour Microenvironment and Chemotherapy group at Norwich Medical School, said in a statement.