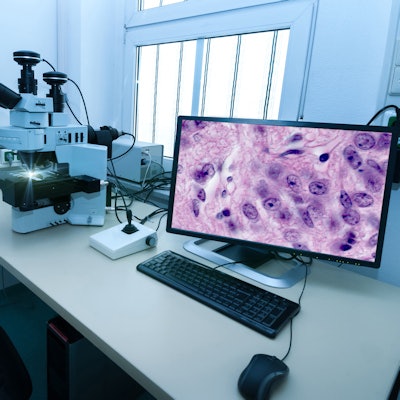 Digital pathology software developer Deep Bio said on Tuesday that it has integrated its DeepDx Prostate artificial intelligence (AI) algorithm for prostate cancer detection into Indica Labs' Halo AP pathology platform.
DeepDx Prostate detects prostate cancer in core needle biopsies and grades their severity based on the Gleason scoring system, according to the vendor.
As a result of the integration, DeepDx Prostate analysis can be triggered directly in Halo AP by selecting the DeepDx workflow or by running the application automatically via the Halo AP application programming interface. There is no longer a need to shift between systems, Deep Bio said.