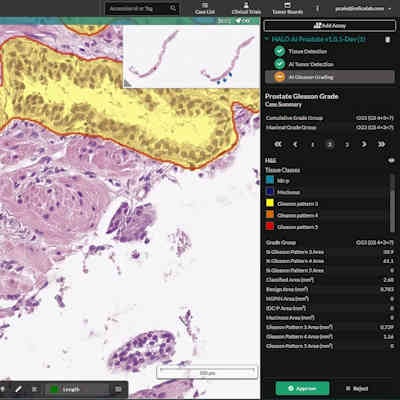 Computational pathology software company Indica Labs has secured a CE-IVD Mark for its Halo Prostate AI deep learning prostate cancer screening software.
The algorithm helps pathologists identify and grade prostate cancer from core needle biopsy samples. It was developed by researchers at the University of Cologne in Germany and was trained with more than 870,000 digital scans of prostate cancer subtypes as well as healthy tissue.
Halo Prostate AI has demonstrated sensitivity of 95% to 100%, specificity of 88% to 98%, and negative predictive value of 98% to 100%, according to Indica Labs.