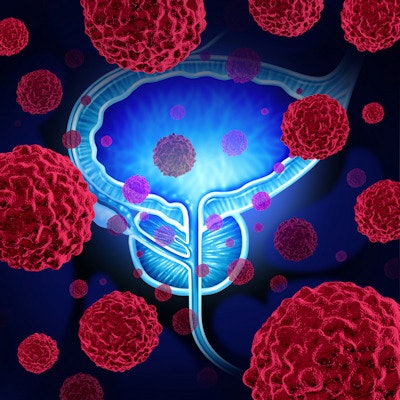 Immunis.AI is highlighting results from its RNAseq-based immunogenomic liquid biopsy platform that show promise in detecting early-stage prostate cancer, according to the results of the company-conducted clinical trial.
Immunis.AI's Intelligentia platform also can stratify the risk in men considering active surveillance of prostate cancer, according to the results published in Cells. (Cells, September 28, 2021, Vol. 10, pp. 2567.)
In the study, peripheral blood samples were collected from 1,018 previously undiagnosed men undergoing prostate biopsy. The samples were divided into an independent training group of 713 men and a validation set of 305 men.
Whole-transcriptome RNA sequencing was performed on isolated phagocytic CD14+ monocytes and nonphagocytic CD2+ lymphocytes. Gene expression levels were used to develop a predictive model that correlates to adverse pathologic features in prostate cancer.
The immunotranscriptomic model, which emphasizes the tumor phagocytosis mechanism and the anti-tumor immune response combined with clinical risk parameters, yielded an area under curve of 0.83 on the independent validation set, according to the trial.