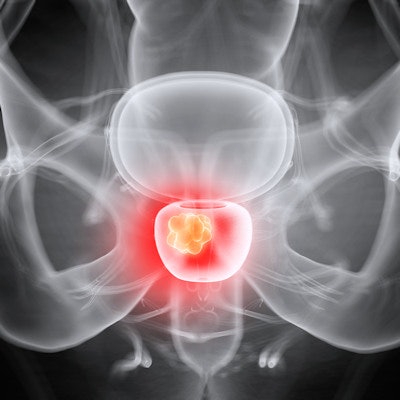 The U.S. Food and Drug Administration (FDA) has cleared two different companion diagnostics -- one developed by Myriad and the other by Foundation Medicine -- for use in guiding treatment with the targeted drug olaparib (Lynparza) in advanced prostate cancer.
Lynparza, which is sold by Merck and AstraZeneca, is a poly (ADP-ribose) polymerase (PARP) inhibitor that was just approved by the FDA for a new indication in treating patients with deleterious or suspected deleterious germline or somatic homologous recombination repair (HRR) gene-mutated metastatic castration-resistant prostate cancer who progressed after treatment with the drugs enzalutamide (Xtandi) or abiraterone (Zytiga). Per product labeling, patients should be selected with an FDA-approved companion test.
Foundation's FoundationOne CDx genomic profiling product has been cleared as a companion test for guiding use of Lynparza. The 324-gene panel is also cleared for many other tumor types.
Separately, Myriad Genetic's BRACAnalysis CDx has also been cleared by the agency for guiding use of Lynparza in the new prostate cancer indication.