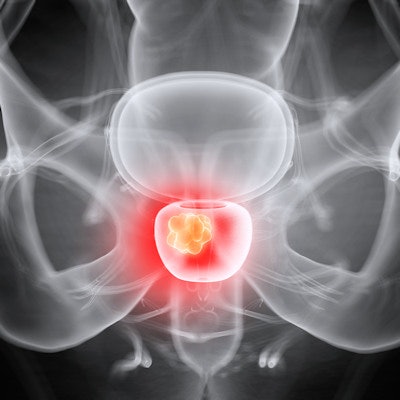 Stratify Genomics has validated its Prompt Prostate Genetic Score (PGS) test for determining the lifetime risk of developing prostate cancer in Hispanic men.
The product is a cheek swab test for men that helps determine the likelihood of developing prostate cancer. It's also intended to guide decision-making on how often men should undergo prostate-specific antigen (PSA) or other screening tests.
In a major prostate cancer trial, incorporating a Prompt PGS-modified PSA screening strategy would have identified three times more patients at higher risk of prostate cancer than family history alone would have, the company noted. In the same trial, incorporating Prompt PGS-modified screening would have been twice as efficient as annual PSA screening.
The test can now be ordered for Hispanic as well as white patients, and Stratify is working on validating it in men with other ethnic origins.
Prostate cancer has become the second leading cause of cancer-related death in men. PSA testing is the main screening tool for the early detection of cancer, but it may not be appropriate for all men. As a result of changing screening recommendations and practices, PSA testing has been used less frequently, resulting in an increase of metastatic prostate cancer since 2012, the company said in a statement.