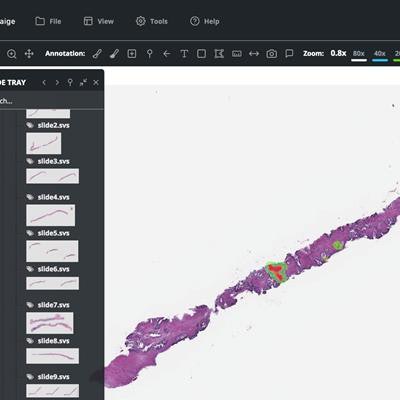 Paige's Paige Insight artificial intelligence (AI)-native digital pathology slide viewer and Paige Prostate module for prostate cancer detection have both received the CE Mark for primary diagnosis, paving the way for use in Europe.
The company is developing general and organ-specific modules for the viewer that aid in cancer detection and tumor segmentation, among other functions; the prostate is the first focus. The prostate module helps pathologists find cancer more quickly, and it enables real-time quality review of cases, according to the company.
Both products are ready to ship in Europe, Paige said.