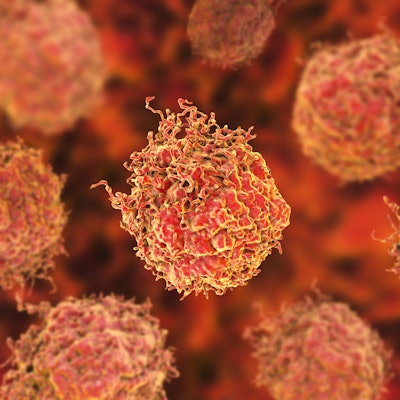 Cleveland Diagnostics' IsoPSA blood test for prostate cancer has been designated by the U.S. Food and Drug Administration as a breakthrough device, which allows greater collaboration with officials and typically a faster regulatory review.
The product is among a range of noninvasive assays developed to improve blood testing for levels of prostate-specific antigen (PSA), which may rise for reasons other than prostate cancer and lead to unnecessary follow-up procedures. PSA testing also presents a risk of detecting indolent cancers that would not affect a patient's life span.
According to the company, the IsoPSA test is better than traditional PSA testing when it comes to identifying riskier types of prostate tumors, and it could reduce the number of unnecessary biopsies by at least 45%.
The test has been evaluated in two multicenter studies led by the Cleveland Clinic. In one study of 271 men scheduled for prostate biopsies, the area under the curve for distinguishing high-grade versus low-grade cancer was 0.784, concluded a group led by Dr. Mark Stovsky, chief medical officer at Cleveland Diagnostics and a urologist at the Cleveland Clinic (Stovsky et al, Journal of Urology, June 2019, Vol. 201:6, pp. 1115-1120).