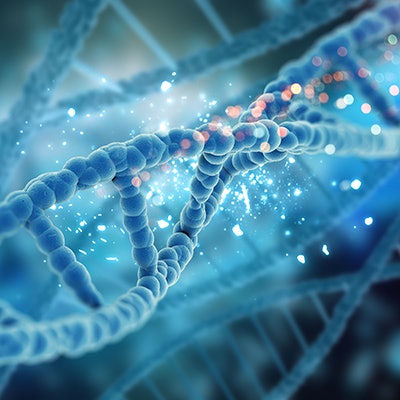 Veracyte on Sunday announced new data confirming that its Decipher Prostate Genomic Classifier can identify men with advanced prostate cancer who are more likely to benefit from intensified treatment with abiraterone acetate and prednisolone (AAP) in addition to standard-of-care androgen-deprivation therapy.
The data from a study presented at the European Society for Medical Oncology (ESMO) Congress 2022 in Paris came from a Phase 3 trial of the multicenter, multinational, randomized STAMPEDE platform protocol. The protocol involves more than 10,000 men to date with high-risk, nonmetastatic or metastatic prostate cancer who are starting long-term androgen-deprivation therapy for the first time and are randomized to new treatments in seven Phase 3 trials.
Veracyte said that the data presented at ESMO 2022 support its plan to expand the availability of its classifier in the U.S. and offer it globally as an in vitro diagnostic test.
The classifier is a 22-gene prognostic biomarker that provides a score for the aggressiveness of an individual's prostate cancer, allowing healthcare professionals to better assess risk and select appropriate treatment plans, the firm said.