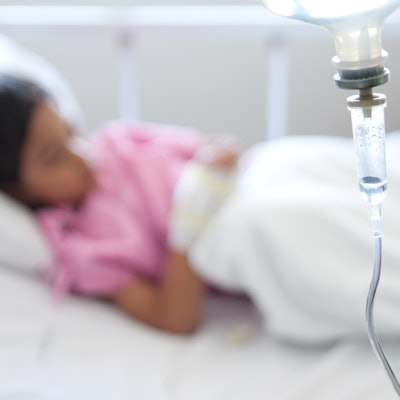 Genetic testing has potential to improve the prognosis of children with tough-to-treat tumor types, according to a real-world registry study presented at the American Society of Clinical Oncology (ASCO) meeting.
The multinational study evaluated outcomes in pediatric oncology patients with relapsed cancer and a poor prognosis who were tested and then directed to targeted treatments in accordance with their individual genetic profile. Results were presented in a late-breaking abstract and highlighted in the press program of the ASCO meeting, which is being held in a virtual format from May 29 to 31.
Researchers tracked experience with the Individualized Therapy for Relapsed Malignancies in Childhood (INFORM) registry, which fosters precision-medicine approaches for high-risk patients. Through the registry, information about patients' molecular subtypes was provided to their doctors, who then made the decision about how to apply it to management. Outcomes according to the priority of the target discovered through testing, for example, whether there were drug treatments available, that is whether findings were likely to be actionable.
| | |
| --- | --- |
| Priority level of target | Percentage in study |
| Very high | 8% |
| High | 14.8% |
| Moderate | 20.3% |
| Borderline | 14.4% |
| Low | 2.5% |
| Very low | 1% |
| No actionable target | 15% |
Out of the 525 pediatric cancer patients evaluated, 149 received a targeted treatment based on the genomic testing results, including 20 (8%) who had types deemed to be a high priority, such as ALK and BRAF mutations. For the 8% of cases where the target was a high priority, progression-free survival was almost twice as long as in the overall patient population -- 204.5 versus 114 days -- a statistically significant result. However, a difference in overall survival was not reported.
Researchers are now following up with a series of phase I/II trials that randomize young patients to treatment based on biomarkers.