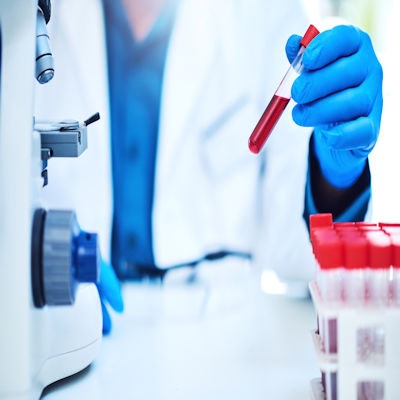 A multianalyte blood test was useful for diagnosing and staging pancreatic ductal adenocarcinoma (PDAC), adding information beyond what is available from imaging studies, researchers reported online April 16 in Clinical Cancer Research.
The researchers evaluated circulating cell-free DNA using quantitative polymerase chain reaction (qPCR) technology in patients with PDAC, which they noted is the most common type of pancreatic cancer and the third leading cause of cancer-related death in the U.S., with very low survival rates. Diagnosis and staging are currently done with ultrasound-guided biopsy, computed tomography, and magnetic resonance imaging.
The study, which involved 204 people, evaluated a panel of biomarkers -- including carbohydrate antigen 19-9 (CA19-9) and KRAS mutations -- developed through a machine learning-based process. Results were reported by Erica Carpenter, PhD, director of the liquid biopsy laboratory at the University of Pennsylvania, and colleagues in Clinical Cancer Research, which is a journal of the American Association for Cancer Research (AACR).
The panel test had an area under the curve of 0.95 and accuracy of 92%, which was superior to testing for the single biomarker CA19-9. The researchers also reported that the panel had accuracy of 84% for staging PDAC, versus 64% for imaging alone, a statistically significant difference. The approach is helpful for identifying occult metastatic disease that would otherwise only be found intraoperatively and months after a blood draw, they wrote.
Blood testing could potentially help improve standard-of-care imaging, which has low sensitivity for detecting early metastatic disease and leaves patients without options in the earlier stages.
"This complicates disease staging and therapy selection, including curative-intent surgery," the authors wrote.
"Although a larger validation study is needed, this test may improve early disease detection and, when performed in addition to diagnostic imaging, patient selection for curative intent surgery," they concluded.