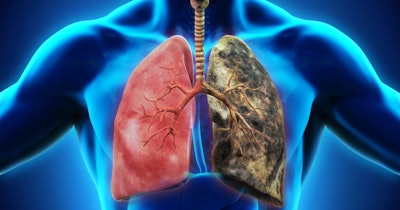 Cofactor Genomics on Wednesday announced the commencement of a study of its OncoPrism assay in non-small cell lung cancer (NSCLC).
This is the second indication being studied in the national PREDAPT (Predicting Immunotherapy Efficacy from Analysis of Pre-treatment Tumor Biopsies) study, which will ultimately encompass 11 cancers. The first indication opened for study was recurrent and metastatic squamous cell carcinoma of the head and neck.
The OncoPrism diagnostic platform generates multidimensional immune biomarkers using predictive immune modeling.
The approach has been shown to predict immunotherapy responders with twice the accuracy of on-market PD-L1 assays and with the added benefit of requiring far less tissue than most commercial tests, Cofactor Genomics said.
The firm added that by better identifying patients who will likely respond to immunotherapy, OncoPrism will spare more patients from chemotherapy and its negative side effects.
The low input of tissue required for the test also makes it easier for lung cancer patients in whom a core-needle biopsy is the safest option for acquiring tissue.
Published results in Scientific Reports show that Cofactor's approach predicted patient response to anti-PD-1 therapy in lung cancer and outperformed the indicated PD-L1 test and tumor mutational burden, the company added.
The PREDAPT Trial is evaluating use of the OncoPrism assay in effectively predicting a patient's response to immunotherapy. To date, more than 20 healthcare systems have partnered with Cofactor in the study.
According to Cofactor, its products use predictive immune modeling, which leverages RNA data and machine learning to combine biological signals and create multidimensional biomarkers.