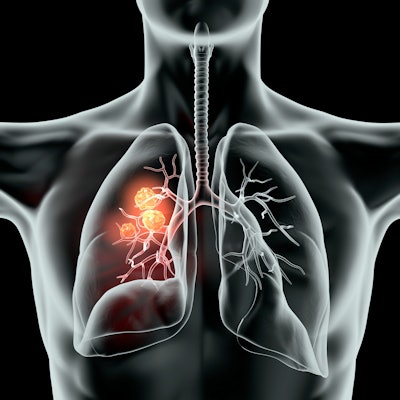 Foundation Medicine on Friday announced it is participating with the Lung Cancer Research Foundation (LCRF) and Lung Cancer Mutation Consortium (LCMC) in a screening trial for actionable driver mutations to inform trial enrollment and targeted therapy options for patients.
The trial, named the "LCMC4 Evaluation of Actionable Drivers in EaRly Stage Lung Cancer" (LEADER), is the fourth study conducted through LCMC and a collaborative effort involving multiple academic study sites and pharmaceutical firms.
The goal is to develop essential data that can be used to support oncologists in personalized treatment planning for cancer patients prior to surgery.
The trial will leverage Foundation Medicine's FDA-approved comprehensive genomic profiling tests, its tissue-based FoundationOne CDx, and its blood-based FoundationOne Liquid CDx.