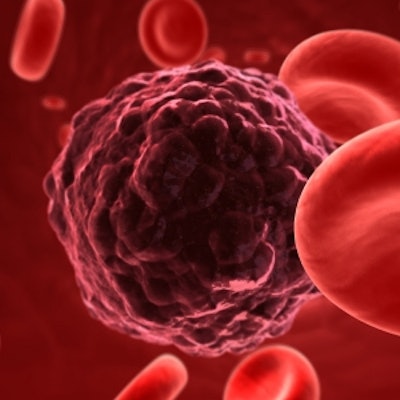 Fewer Americans are dying of cancer, and the mortality rate appears to be dropping faster than ever, according to new data released January 9 by the American Cancer Society (ACS). Cancer mortality in the U.S. has fallen 29% in the last 26 years, including a sharp 2.2% drop from 2016 to 2017.
In fact, the decline in cancer mortality from 2016 to 2017 was the largest single-year drop ever recorded, the ACS noted. Overall, the death rate from cancer declined at an annual rate of 1.5% from 2008 to 2017 -- indicating that 2.9 million cancer deaths have been avoided since 1991, according the report, "Cancer Statistics, 2020," published in CA: A Cancer Journal for Clinicians.
Driving the lower cancer mortality has been a rapid decline in deaths from lung cancer. Deaths from the disease dropped at a 5% annual rate from 2013 to 2017 in men, compared with a 3% per year decline from 2008 to 2013. For women, the death rate fell at a 4% rate from 2013 to 2017, compared with a 2% annual decline from 2008 to 2013.
The American Cancer Society attributed the decline in lung cancer to lower rates of tobacco smoking, as well as better therapies. The report also documented declining mortality rates from three other major cancers: colorectal, breast, and prostate.
Decline in cancer mortality by disease type
Mortality decline
Study period
Colorectal cancer - women
57%
1969-2017
Colorectal cancer - men
53%
1980-2017
Prostate cancer
52%
1993-2017
Lung - men
51%
1990-2017
Lung - women
26%
2002-2017
Breast cancer - women
40%
1989-2017
The authors also credited advances in therapies for a drop in melanoma skin cancer, which saw a particularly sharp decline thanks to immunotherapy drugs such as Yervoy and Zelboraf, which were approved by the U.S. Food and Drug Administration in 2011. The overall melanoma death rate plummeted 7% per year from 2013 to 2017 in people ages 20 to 64 and also 5% to 6% per year in those ages 65 and older.
"The accelerated drops in lung cancer mortality as well as in melanoma that we're seeing are likely due at least in part to advances in cancer treatment over the past decade, such as immunotherapy," according to Dr. William Cance, chief medical and scientific officer for the American Cancer Society.
Leukemia and lymphoma are other success stories in the war on cancer. The five-year survival rate for people with chronic myeloid leukemia has risen from 22% in the mid-1970s to 70% for people diagnosed from 2009 to 2015. In fact, individuals who are treated with tyrosine kinase inhibitors now have almost a normal life expectancy.
The ACS report addressed cancer in adolescents and young adults in a special section. These individuals were more likely to be diagnosed at later stages because of the rarity of cancer in young people. This can put them at high risk of long-term effects, such as infertility, sexual dysfunction, heart problems, and future cancers.