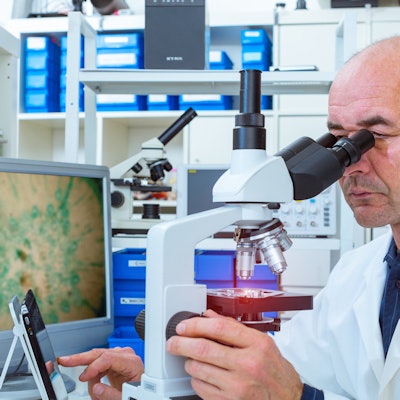 LabCorp is working with the Mount Sinai healthcare system in New York City to build out digital pathology services, including the establishment of a center of excellence powered by artificial intelligence (AI) technology.
Philips Healthcare's IntelliSite Pathology Solution software is now being deployed across Mount Sinai's eight hospitals, using LabCorp's experience with the product as a guide for implementation, building on prior collaborative efforts. The plan is to enable Mount Sinai specialists to provide real-time pathology interpretations in the New York metropolitan area, with an initial focus on prostate tumors and other genitourinary malignancies and head and neck cancer. Mount Sinai pathologists will also provide national teleconsulting work for LabCorp's Dianon specialty pathology lab in the future.
Mount Sinai has a large diagnostic volume -- with more than 800 million tests performed annually -- and said that its collaboration with LabCorp will allow it to expand services in community settings. The health system was involved in research testing of IntelliSite, which was cleared by the U.S. Food and Drug Administration (FDA) in 2017.