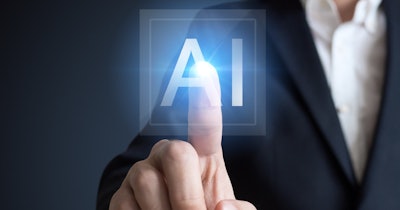 Medial EarlySign, a firm developing artificial intelligence (AI)-based clinical predictive analytics, has entered an agreement with Roche to have the EarlySign ColonFlag clinical software model offered within the Nafivy Algorithm Suite from Roche Diagnostics.
The collaboration was first announced at the recent HIMSS Global Conference held in Chicago from April 17 to April 21.
ColonFlag is a computational clinical algorithm designed to help healthcare providers identify patients who are at elevated risk for colon cancer, so that further evaluation can be pursued. The ColonFlag algorithm is marketed as LGI-Flag in the U.S. for lower gastrointestinal disorders.
The addition of ColonFlag to the Navify suite is the latest development in an ongoing collaboration between EarlySign and Roche for early lung and gastric cancer detection. Roche's Navify Algorithm Suite is a single platform that hosts a library of digital medical algorithms.
"Our growing collaboration with Roche will give us the opportunity to put patients first by providing proven clinical algorithms that can be used by healthcare providers in every step of the patient journey, supporting better patient management," Ori Geva, CEO and co-founder of EarlySign, said in a statement.