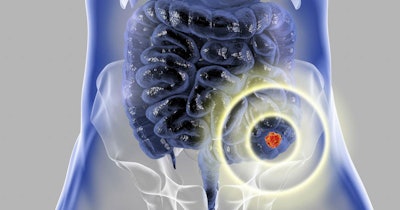 Bioinformatics and multiomics company Universal Diagnostics on Thursday announced the results of a study assessing methylation biomarkers in early colorectal cancer (CRC) development.
The company will present the findings at the AACR Special Conference on Precisions, Prevention, Early Detection, and Interception of Cancer being held in Austin, TX, November 17-19.
The results showed differential signal between advanced adenomas (AA), CRC, and adjacent normal tissue, indicating biological signal change with progression to cancer, the firm said.
Universal Diagnostics has previously shown that noninvasive blood testing can be used in the early detection of CRC and precancerous AA through analysis of cell-free circulating DNA (ctDNA) methylation and fragmentation using single targeted sequencing analysis, computational biology, and machine learning algorithms. In September, the company presented findings from a proof-of-principle study at the European Society for Medical Oncology (ESMO) 2022 Congress in Paris demonstrating that the analysis of microbiome signatures in plasma can assist in early CRC detection.
"This newest study underscores the robustness and validity of our previous results, by adding more biological value to the individual methylation marker regions," Christian Hense, chief operating officer at Universal Diagnostics, said in a statement. "Investigating their impact on gene expression and putting these biomarkers in the context of biological pathways allows for better understanding of the behavior of early cancer."