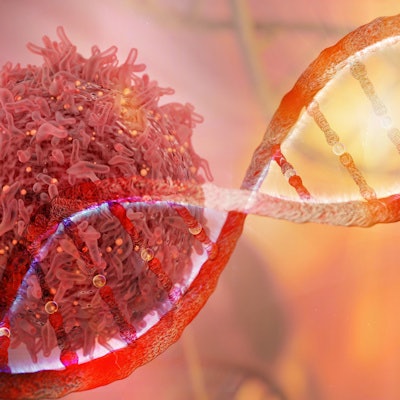 Natera plans to expand into the market for early cancer detection to advance the company's strategic growth objectives in the area and has promoted an executive to lead the effort.
In November 2021, Natera announced exclusive access from Aarhus University to a biobank of up to 40,000 prospectively collected colorectal cancer screening samples for the development and validation of Natera's early cancer detection products. The database of samples is expected to help accelerate the introduction of Natera's products to market and potentially support key commercial milestones, the company said.
In addition, Natera said it has tapped Dr. Alexey Aleshin to lead the efforts as general manager of the early cancer detection business. Aleshin has previously held leadership roles overseeing Natera's oncology medical affairs and will continue to serve in that capacity while Natera conducts a search for a chief medical officer for oncology.
Aleshin joined Natera in 2017. He received a medical degree and MBA from the University of California, Los Angeles and completed a residency and fellowship in hematology and oncology at Stanford University.
Natera noted Aleshin's work on the development and commercialization of the company's Signatera personalized molecular residual disease (MRD) test in the release.