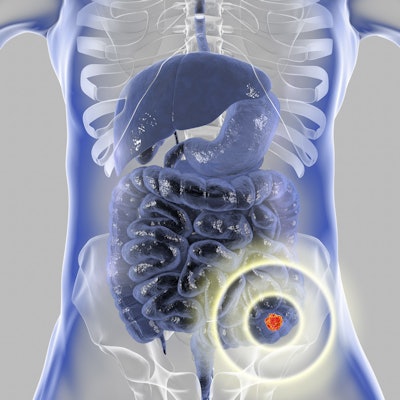 Computational pathology software company Indica Labs is collaborating with the Industrial Centre for Artificial Intelligence Research in Digital Diagnostics (iCAIRD) in Scotland to develop an artificial intelligence (AI)-based digital pathology system for colon cancer.
Using anonymized hematoxylin and eosin (H&E) slides from the National Health Service Greater Glasgow and Clyde (NHSGGC) digital pathology archive, Indica and iCAIRD will collaboratively train, validate, and test the algorithm, which will be designed to detect cancer within lymph nodes from colorectal surgery cases.
The ultimate goal is to develop a tool that may improve the efficiency of pathology teams within NHSGGC for reporting colorectal cancer cases and detecting metastatic cancer in lymph nodes, Indica and iCAIRD said.
In testing, the algorithm's performance for reporting negative and positive lymph nodes will be compared to pathologists' reports. The algorithm will also categorize positively involved lymph nodes into metastases, micrometastases, and individual tumor cells, according to the organizations.