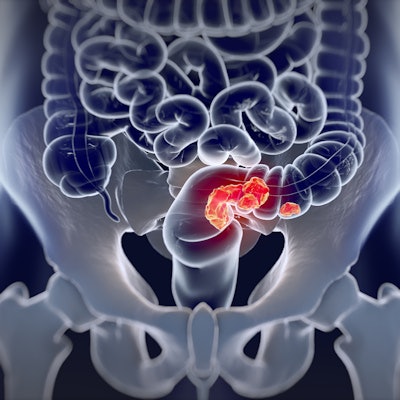 Life sciences firm Geneoscopy has finished enrollment in its Colorectal Cancer and Pre-Cancerous Adenoma Non-Invasive Detection Test (CRC-PREVENT) study.
The pivotal trial will assess the ability of the company's at-home, noninvasive test for detecting colorectal cancer and advanced adenomas in average-risk individuals.
The company said it has enrolled more than 14,000 individuals across all 48 continental U.S. states.
Many of the participants come from traditionally underrepresented communities in clinical trials, Geneoscopy noted.
Efficacy and enrollment findings will be presented later this year and used to support a premarket approval application to the U.S. Food and Drug Administration (FDA) by the end of 2022, according to the vendor.
Geneoscopy said its lead diagnostic test uses stool-derived eukaryotic RNA to detect colorectal cancer and precancerous adenomas.