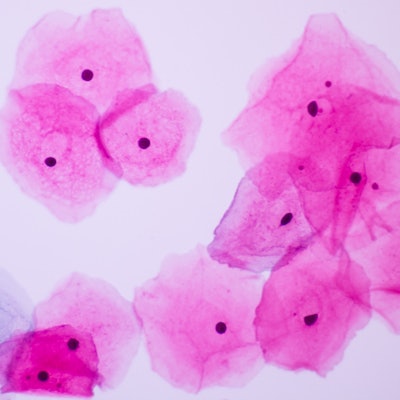 Black women have a higher incidence of distant-stage cervical cancer compared with white women, according to research published August 18 in the International Journal of Gynecological Cancer.
But white women have seen a greater annual increase in cervical cancer rates, particularly in adenocarcinomas, noted a team led by Dr. Alex Francoeur from the University of California, Los Angeles. The researchers found that white women have lower rates of guideline screening and vaccination compared with Black women.
During the study period of 2001-2018, 29,715 U.S. women were diagnosed with advanced cervical cancer. After adjusting for age, the rate of advanced disease for Black women was 1.55 per 100,000 compared with a rate of 0.92 per 100,000 seen among white women.
The group also found regional variations in cervical cancer incidence, shown in the table below.
Regional variations in cervical cancer incidence in the U.S.
Region
Incidence (cases per 100,000)
South
1.17
Midwest
0.93
Northeast
0.87
West
0.82
The team noted that women who are most at risk of cervical cancer are 55- to 59-year-old Black women living in the South, with a rate of 2.61 per 100,000, nearly double that of white women in the South (1.39/100,000).
The study authors also wrote that cases of early-stage disease fell by an annual 1.6%, but cases of advanced disease increased by nearly 1.5% every year, with new cases of cervical adenocarcinoma being just under 3%.
Also, the steepest annual rise in cases found was among white women in the South between 40 and 44 years old, with a rate of 4.5%. Compared with Black women, white women were nearly twice as likely (26.5% vs. 14%) not to be screened at all or not to be screened in line with clinical guidelines.