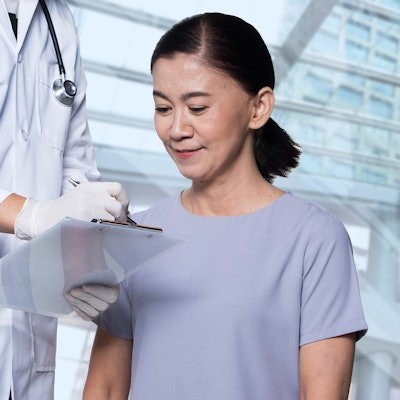 U.S. surveys of women ages 45 to 65 show that cervical cancer screening rates are subpar, even though this type of cancer often occurs later in life, researchers reported in the journal Preventive Medicine.
Practice guidelines suggest that between the ages of 30 and 65, women should undergo screening with an HPV test every five years or a Pap test every three years in consultation with their doctor.
Early detection is key, and the aim in the U.S. is generally to get at least 70% of eligible women to undergo screening. The Michigan Institute for Clinical and Health Research funded a study to evaluate self-reported participation rates for women ages 45 to 65 who had not undergone a hysterectomy. The study used data from the Centers for Disease Control and Prevention's Behavioral Risk Factor Surveillance System, the National Cancer Institute's Health Information National Trends Survey, and the Health Resources and Services Administration's Bureau of Primary Health Care's Health Center Patient Survey (HCPS).
Overall, the three sources suggest the screening participation rate was about 70%; however, some demographic subgroups were below this level, such as women ages 60 to 64 and those who live in rural areas, wrote Dr. Diane Harper, a professor of family medicine and obstetrics and gynecology at the University of Michigan, and colleagues (Prev Med, November 1, 2019). Unsurprisingly, younger women and those with insurance were more likely to undergo screening.
"All three surveys show that cervical cancer screening rates in women [45 to 65] years are insufficient to reduce cervical cancer incidence," Harper's group wrote.
Cervical cancer is typically caused by HPV, and young women can be vaccinated, but half of cancers are diagnosed after age 49, reinforcing the need for screening at older ages, the researchers advised.