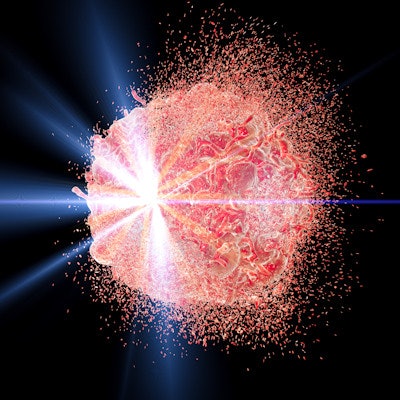 The role of imaging has been increasing in cervical cancer for pretherapy planning and response assessment, but there's room for improvement, according to a review article published on Tuesday in the Journal of Computer Assisted Tomography (JCAT).
The authors -- researchers at the University of California San Diego (UCSD) and Johns Hopkins University -- noted that liquid biopsy has emerged as a promising tool that may be able to overcome some of imaging's drawbacks.
"Future work should prioritize how to best synergize imaging and liquid biopsy as an integrated approach for optimal cervical cancer management," the authors wrote.
In the context of cervical cancer pretherapy planning and response assessment, imaging is seeing increasing adoption, particularly in high-resource settings that provide access to computed tomography (CT), magnetic resonance imaging (MRI), and positron emission tomography (PET). Indeed, in 2018, imaging was incorporated into the International Federation of Gynecology and Obstetrics staging system for cervical cancer.
"Magnetic resonance imaging is advantageous over CT for evaluation of the primary cervical cancer size and extent, because of superior contrast resolution," the authors wrote. "Furthermore, quantitative methods, including diffusion-weighted and dynamic contrast-enhanced MRI, show promise in improving treatment response and prognosis evaluation."
Nonetheless, imaging has its challenges; they include the "limited ability to detect microscopic metastases or to distinguish between post chemoradiotherapy changes and residual tumor," the authors wrote, adding that preliminary evidence suggests that liquid biopsy may be able to identify cervical cancer treatment response and resistance earlier than traditional methods.