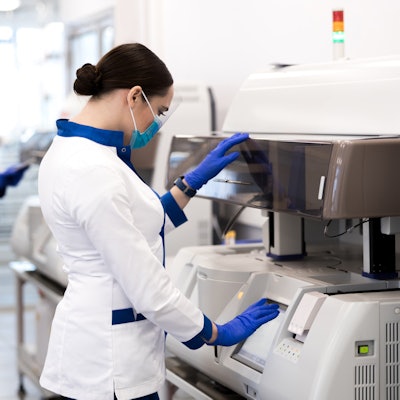 Roche said on Thursday that the US Food and Drug Administration (FDA) has approved a label expansion for its Ventana MMR RxDx Panel that provides clinicians with access to a fully automated panel of mismatch repair (MMR) biomarkers tested by immunohistochemistry (IHC).
The label expansion follows the FDA approval in April 2021 of the Ventana MMR RxDx Panel as the first IHC predictive test to identify endometrial carcinoma patients eligible for treatment with the anti-PD1 immunotherapy Jemperli (dostarlimab-gxly).
The Ventana MMR RxDx Panel is also the first IHC companion diagnostic (CDx) test to aid in identifying patients whose solid tumors are deficient in DNA mismatch repair and who may be eligible for Merck's immunotherapy Keytruda (pembrolizumab).
The panel is further indicated as a CDx to aid in identifying endometrial cancer patients whose tumors are proficient in DNA mismatch repair, and who may be eligible for a combination of Keytruda and the tyrosine kinase inhibitor Lenvima (lenvatinib).