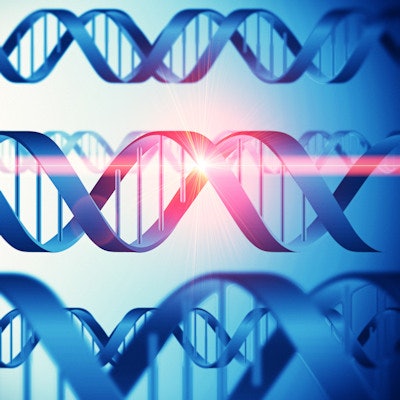 Bayer and Tempus are partnering to provide broader access to genomic testing and tailored treatment approaches for the oncology community. They plan to help facilitate patient identification for precision oncology by providing testing via the Tempus xT broad-panel genomic sequencing assay.
The assay will be available for a subset of patients with metastatic colorectal cancer (mCRC), as well as those with radioactive iodine refractory differentiated metastatic thyroid carcinoma (RAIR thyroid cancers).
The Tempus xT broad-panel genomic sequencing assay is designed to detect driver alterations such as BRAF, KRAS, RET, and NTRK gene fusions. NTRK gene fusions drive tumor growth regardless of where they originate in the body and typically occur following DNA damage.
During DNA damage repair, the NTRK gene can fuse with an unrelated gene, resulting in an altered TRK fusion protein, which causes a constant signaling cascade and promotes tumor growth.
Early testing would help physicians understand the underlying driver of DNA alterations and could help in treatment decisions, the firms said. The Tempus xT broad-panel genomic sequencing assay sequences tumor samples with matched normal saliva or blood samples.
Bayer's focus on precision medicine with Tempus' testing offering has paved the way for this kind of cancer patient genomic testing, the companies added.