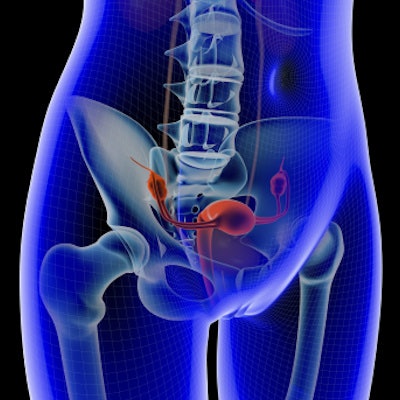 The National Comprehensive Cancer Network (NCCN) included an update to a section on principles in pathology in its latest practice guidelines on ovarian cancer, including fallopian tube cancer.
In the new version, released on November 26, the guidelines now read:
It is difficult to distinguish based on histology between primary mucinous ovarian carcinomas and gastrointestinal metastases. PAX8 immunostaining is typical of primary ovarian tumors, although the absence of PAX8 does not rule out ovary as the primary site, while SATB2 is consistent with colonic origin. Metastastic colorectal adenocarcinomas also usually are positive for CK20 and CEA.
Other changes in the revised guidelines pertain to treatment with pharmaceuticals, including bevacizumab (Avastin, Roche) and the targeted poly (ADP-ribose) polymerase (PARP) inhibitor niraparib (Zejula, GlaxoSmithKline).