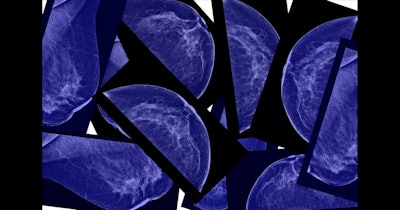 Cancer screening and diagnostics company Exact Sciences on Friday shared clinical validation data for its breast cancer radiation signature, Profile for the Omission of Local Adjuvant Radiotherapy (POLAR), at the 2022 San Antonio Breast Cancer Symposium (SABCS), held from December 6 to December 10.
The data presented as part of SABCS's press program were from a meta-analysis of three independent, randomized clinical trials that identified which early-stage breast cancer patients benefited from radiotherapy after breast-conserving surgery.
The meta-analysis examining the efficacy of breast-conserving surgery with and without local radiation therapy included 623 patients with lymph node-negative, estrogen receptor-positive, HER2-negative breast cancer who were enrolled in one of three randomized clinical trials: the Swedish SweBCG91RT trial, the Scottish Conservation Trial, and the Canadian trial from the Princess Margaret Hospital.
To confirm both the prognostic and predictive validity of the POLAR signature, the researchers analyzed gene expression in breast tumor samples to assign each patient a POLAR score. They then examined the impact of radiation therapy for patients with high and low scores. Among the 479 patients with high POLAR scores, those who did not receive adjuvant radiation therapy after breast-conserving surgery had a 63% greater risk of local recurrence than those who received radiation therapy. For the 194 patients with low POLAR scores, approximately 25% of the patients in the meta-analysis, there was no significant difference in local recurrence rate between those who received adjuvant radiation therapy and those who did not.
"Like chemotherapy, radiation therapy has significant physical, mental, and monetary costs associated with it," Dr. Rick Baehner, chief medical officer of Precision Oncology at Exact Sciences, said in a statement. "These data are a critical step toward providing patients with a new tool to help ensure better breast cancer treatment decisions."